Our Headquarter - Jenny Beauty HQ
---
Jenny Beauty HQ is located in Maribyrnong, Victoria, just 2 minutes away from Melbourne Showgrounds & Footscray Park and about 12 minutes from Melbourne CBD.
It's a Work of Art & Passion, Designed & Own by Jenny. Jenny Beauty HQ is the beautiful & luxury place to deliver her passion, creativity, knowledge & experience to all beautiful people, who really need a boost to make their happiness, their goals, their milestones & their special day…
Under Jenny's arrangement- as Owner Builder, Jenny Beauty HQ was specially made by multi culture tradies: Aussie, Vietnamese, Italian, Greek, Middle Eastern & Chinese. Therefore Jenny Beauty HQ is an Art, Wisdom & Quintessential work where all beautiful people are welcoming to come over & shine your Own Beauty.
Our Vision, our Mission and our Values
---
Our Vision
To be an international business for All Successful Business people & successful people to be in Beauty, Personal Image and Personal Brand
Our Mission
To help, encourage, create and light up your inner beauty by our services to shine through your appearance & build successfully your unique personal Image & Brand
Our Core Values
Integrity
Communication
Creativity
Respect
Passion
Teamwork
Jenny, our founder, has 20 years of international experience in the beauty, fashion & movies industry as a professional Make-up Artist & Hair Stylist.
She is a specialist in Make-up Artist & Hair Stylist from the Victoria University, Melbourne. She also holds a Master of Art degree in Business Management & expertise in Personal Brand, Personal Image. Jenny has been consulting for a lot of clients in Australia and overseas for Soft Skills & Personal Brand in international Business.
As a very passionate person, Jenny is a talented artist and she has been well known for her creativity and unique technics in make up and hair styling. Her works varies from make up, hair styling and consulting, personal image consulting in both Australia and overseas, including "Pilot TV Series", Blackburn Short Film Festival, Miss Universe Australia 2015, Miss International Universe Gays & Tran 2019, Morning Shows Episode 2018, Stonington Council Butterfly Foundation 2014, plenty of Design Fashion Shows, Chanel Fashion Show 2015, Business Style Magazine, Elle collection…
Whether her work takes her to locations or back stages, Jenny always demonstrates her talent and desires to create the best look, keeping up with the latest trends in Beauty or SFX with all the high-end, professional, luxury-grade products used to enhance the subject in a creative and a professional way.
That's how a lot of famous people having Jenny as their makeup Artist & hair Stylist many times, eg Susan David, psychologist, TED speaker and author of plenty best seller books from Boston, America. Some very popular books examples Emotional Agility, Self Awareness, Emotional Intelligence Workbook. Or Doctor Robyn Leeder from Melbourne, author of "Your Brain, Your Life" And plenty of Doctors & Nurses from Melbourne who choose Jenny as her beautician for their special occasions.
Professional but extremely fun to hang out with, Jenny and her team guarantee to bring you confidence and the most enjoyable experiences in your important days, whether it is your wedding, events, photo shoots or professional work in the industry.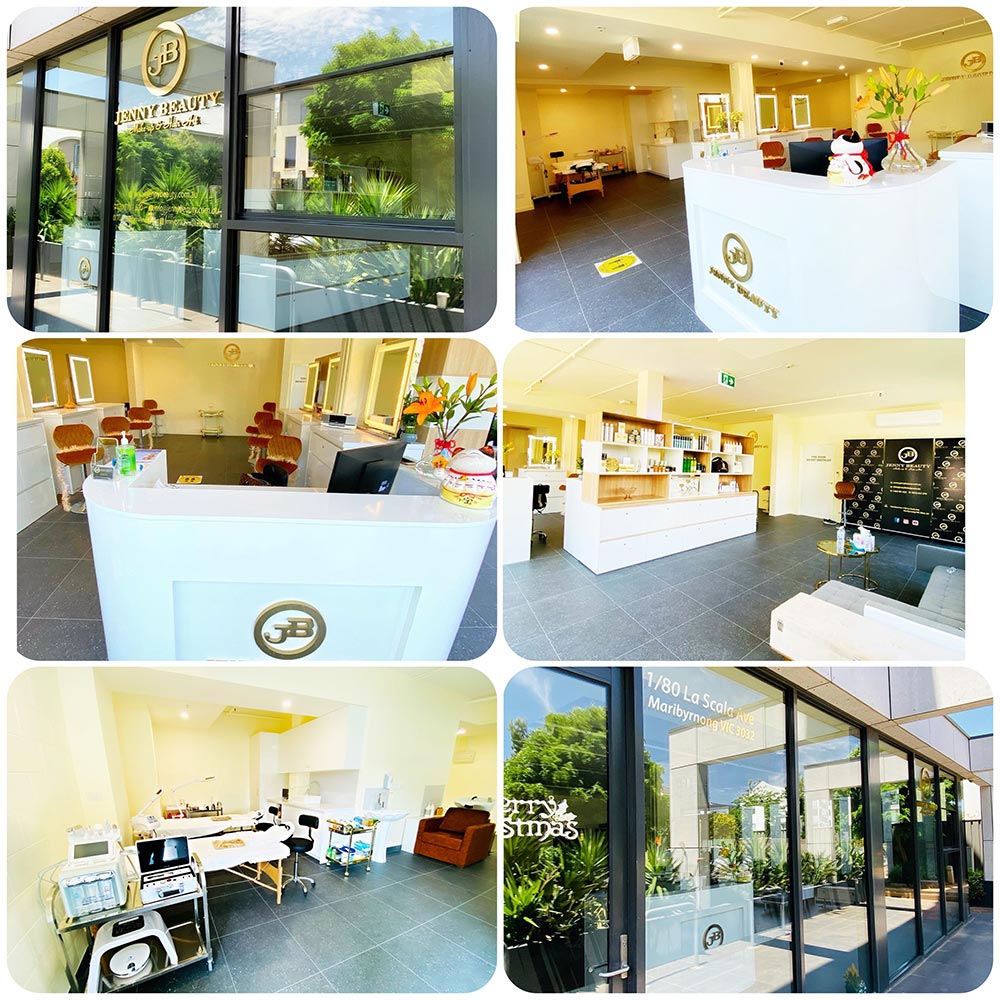 Jenny Beauty HQ & Story Videos
---